Autumn means darkness, less sunlight and people sneezing wherever you go. One way to mitigate this is to make your own ginger shots with chili, honey and lemon.
I've gotten this recipe from my mom and I do it regularly.
  * 200 grams of fresh ginger
  * 1 liter of water
  * 1/2 deciliter of honey
  * 2 lemons
  * Chili (optional)

[caption id="attachment_314" align="alignnone" width="584"]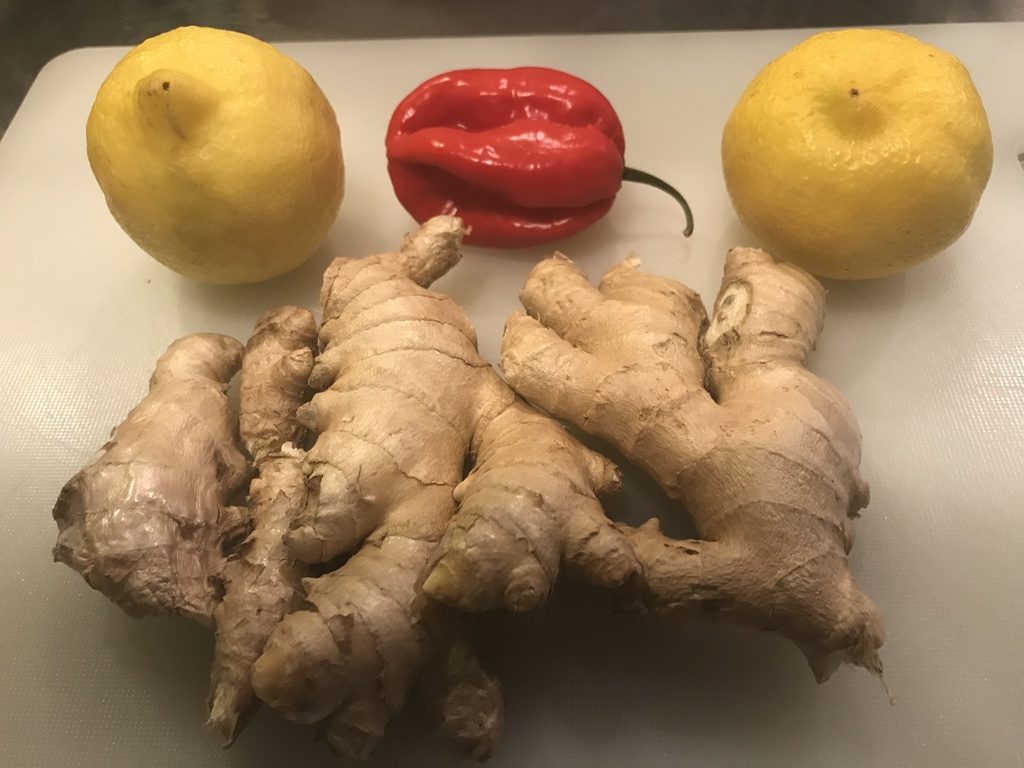 ginger habanero lemon[/caption]
Set your Sous Vide (I have an Anova) at 60 degrees Celsius. Shred the ginger and chop the chili and add it together with 1 l of water to a sous vide bag. [caption id="attachment_315" align="alignnone" width="584"]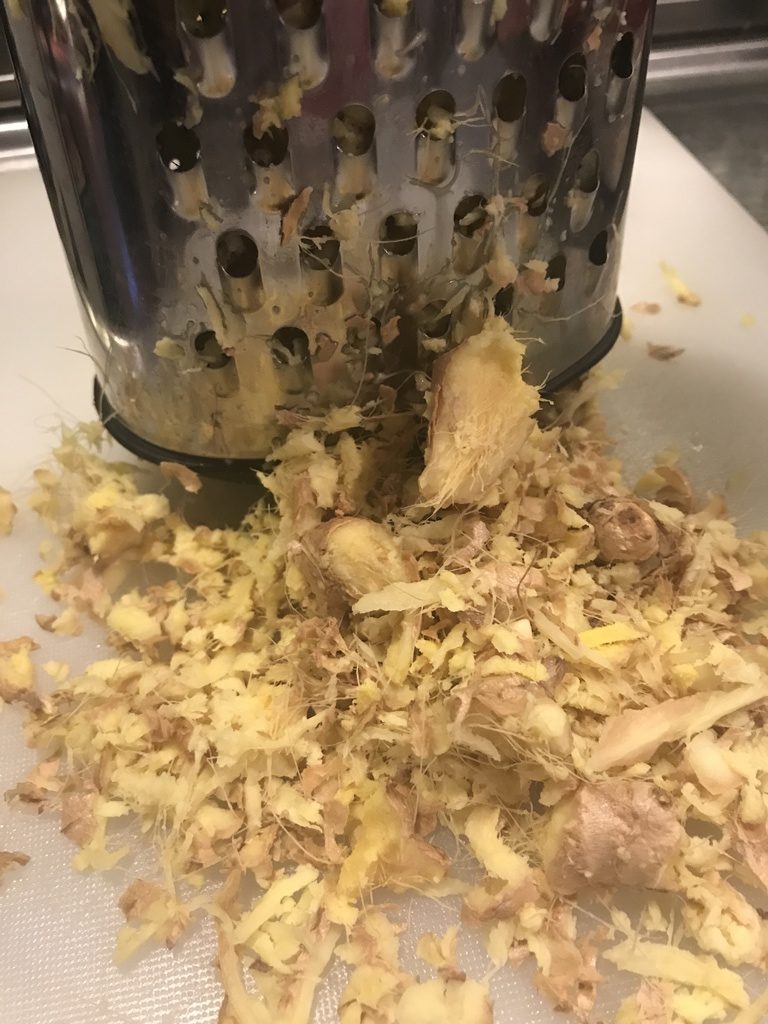 shredded ginger[/caption] [caption id="attachment_316" align="alignnone" width="584"]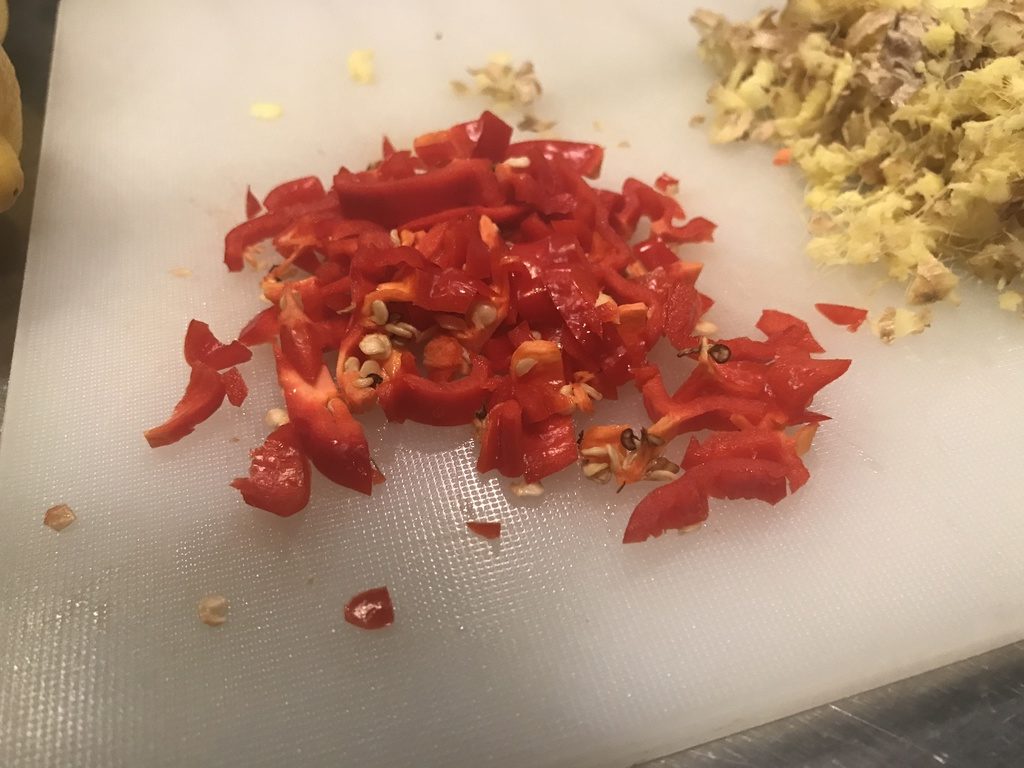 chopped habanero[/caption]
Put in in the pot for 20 minutes.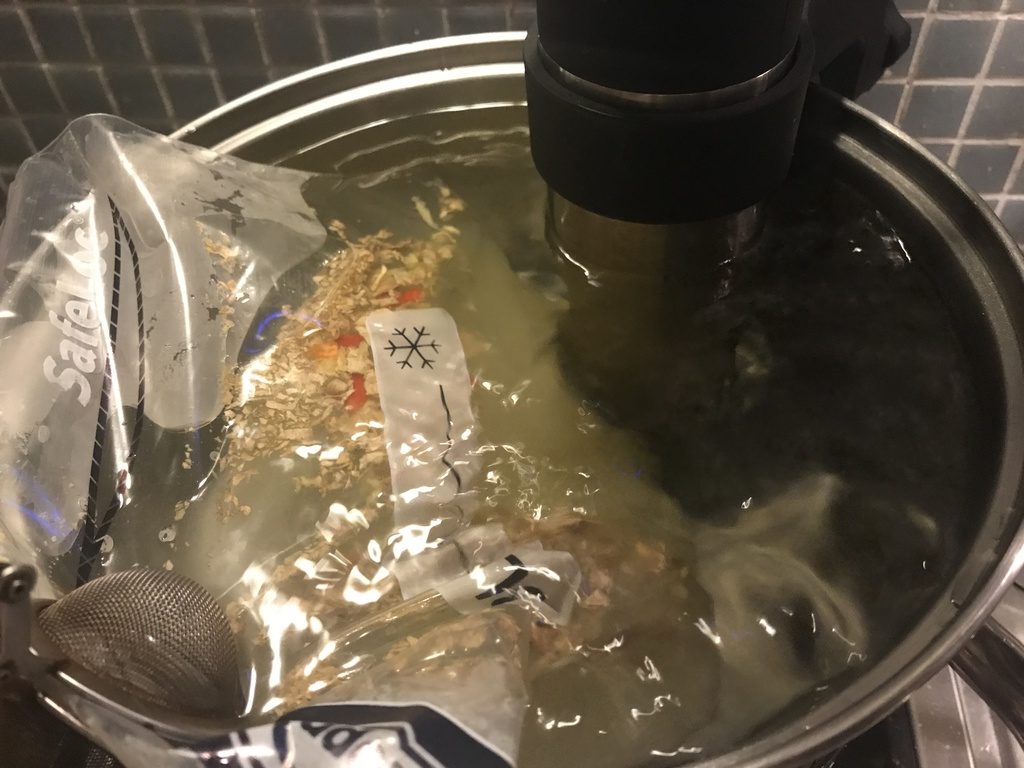 Use a strainer to remove ginger and chili, run the liquid through a filter afterwards (I use a metallic coffee filter and it works great).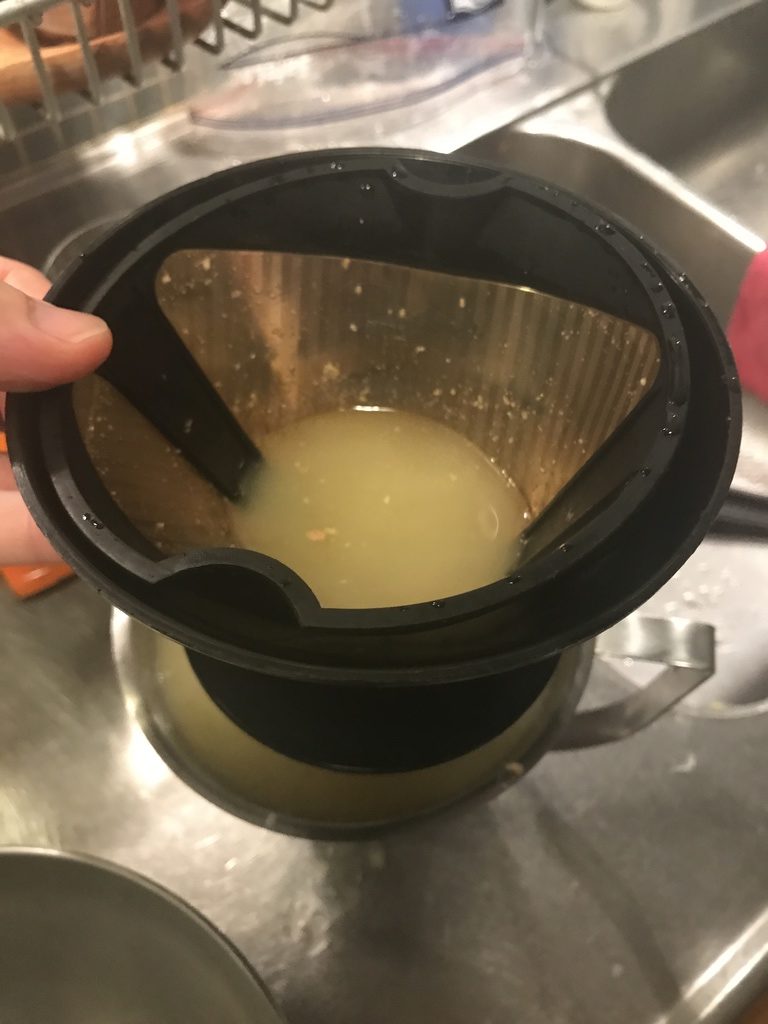 Add honey and stir.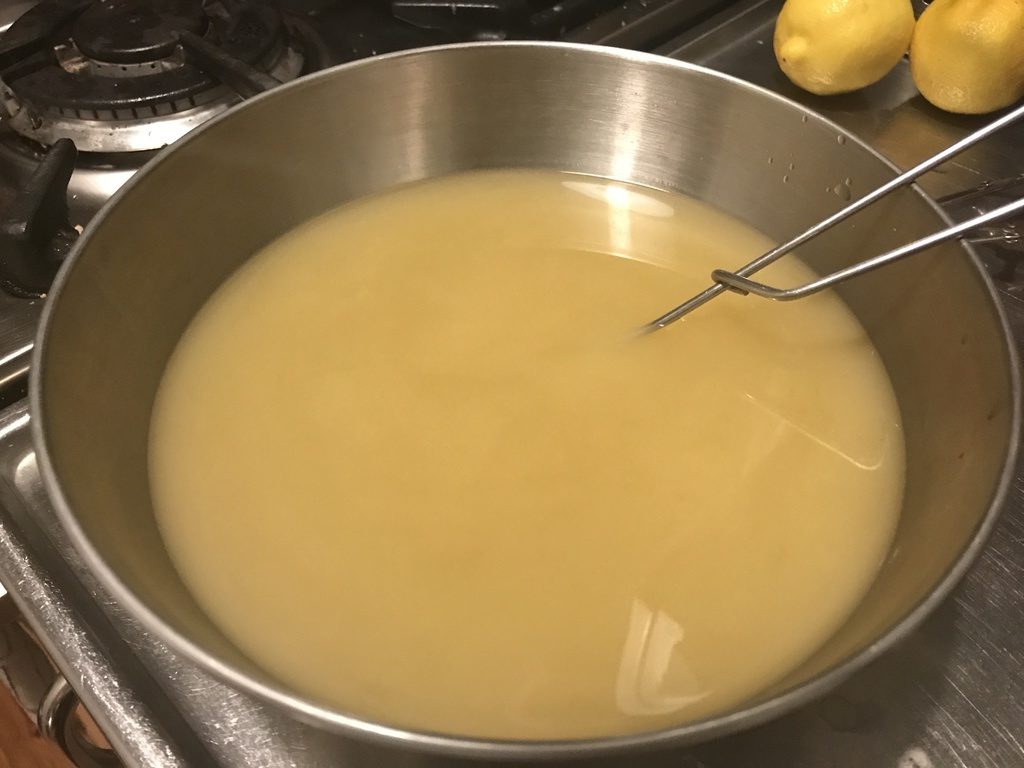 Wait for it to cool down and add the squeezed lemons.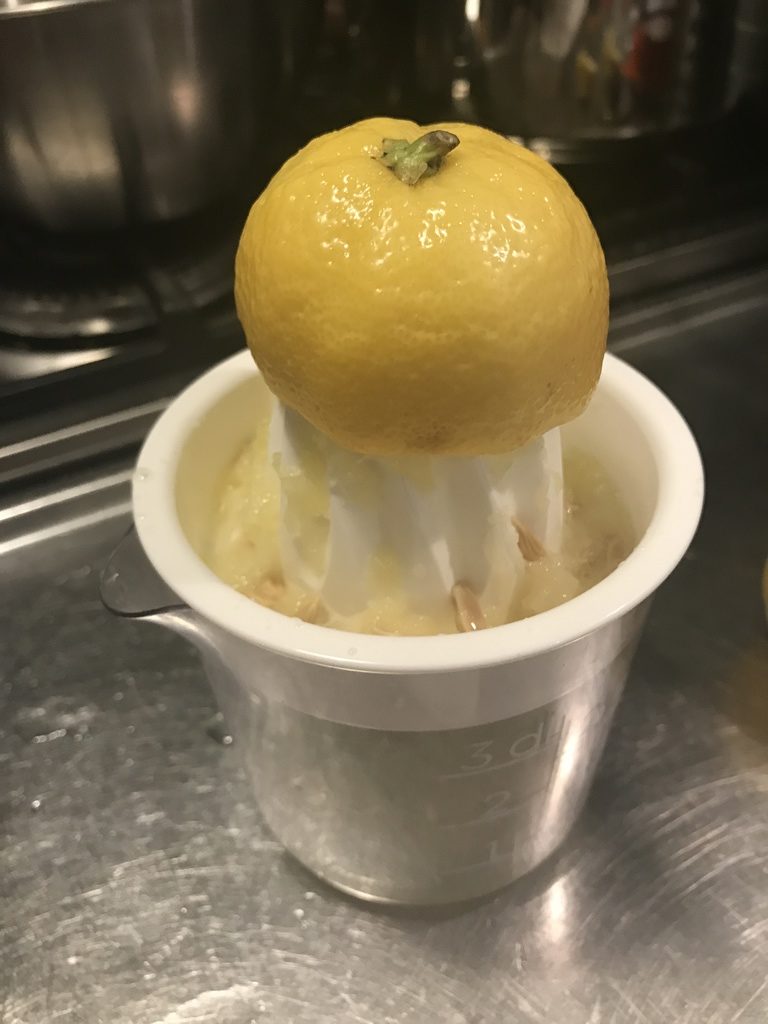 Store in fridge for up to two weeks and enjoy anytime you feel like boosting your immune defence system. Make sure to shake before serving since the brew will separate.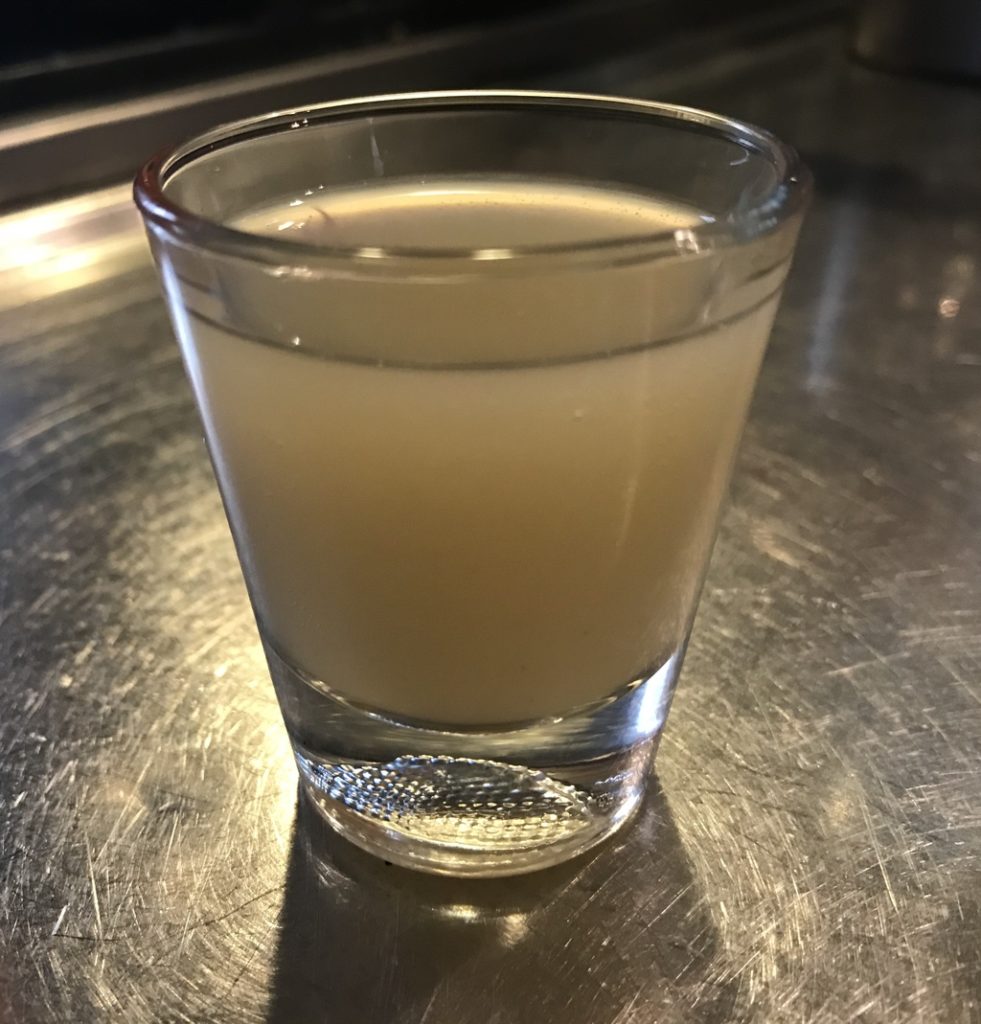 Enjoy!
---